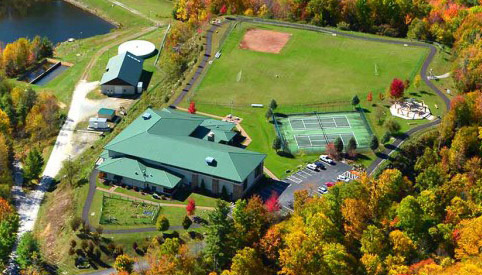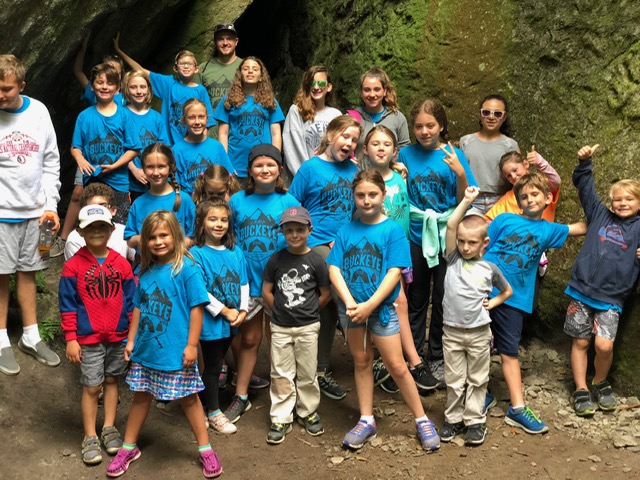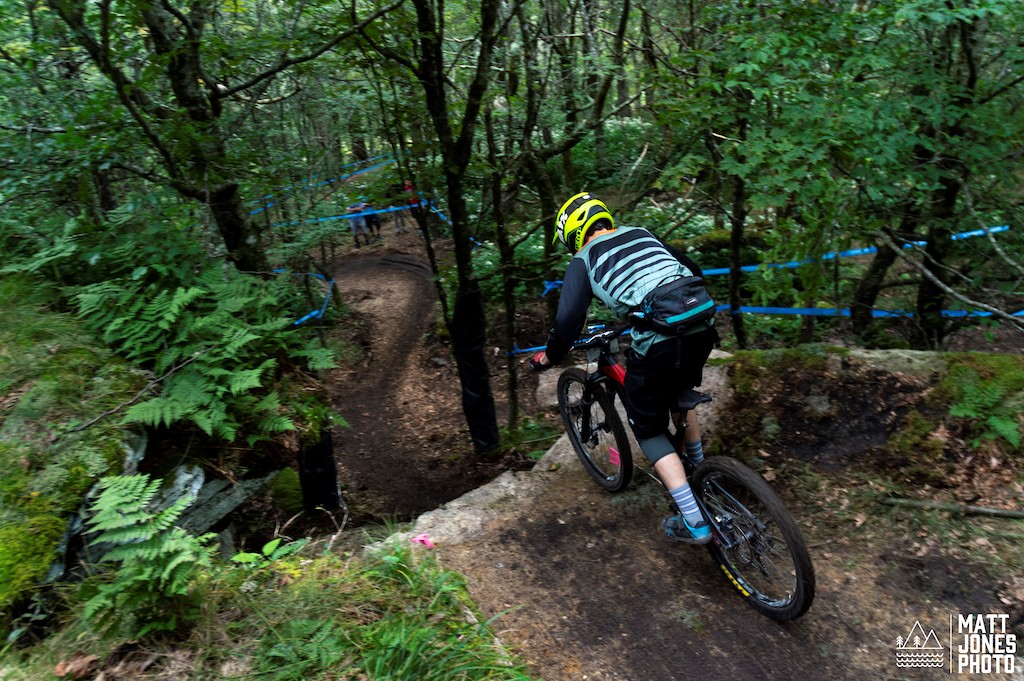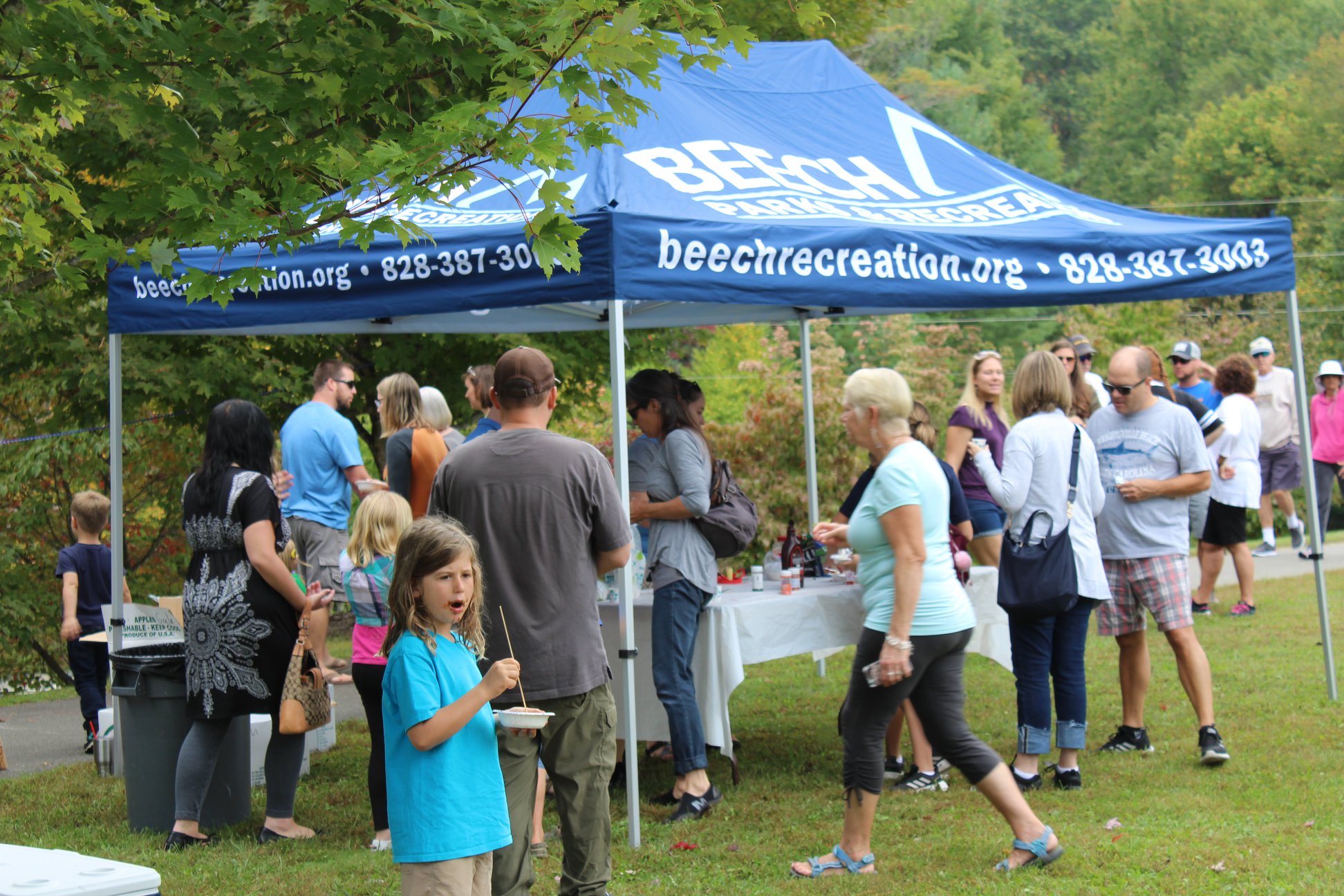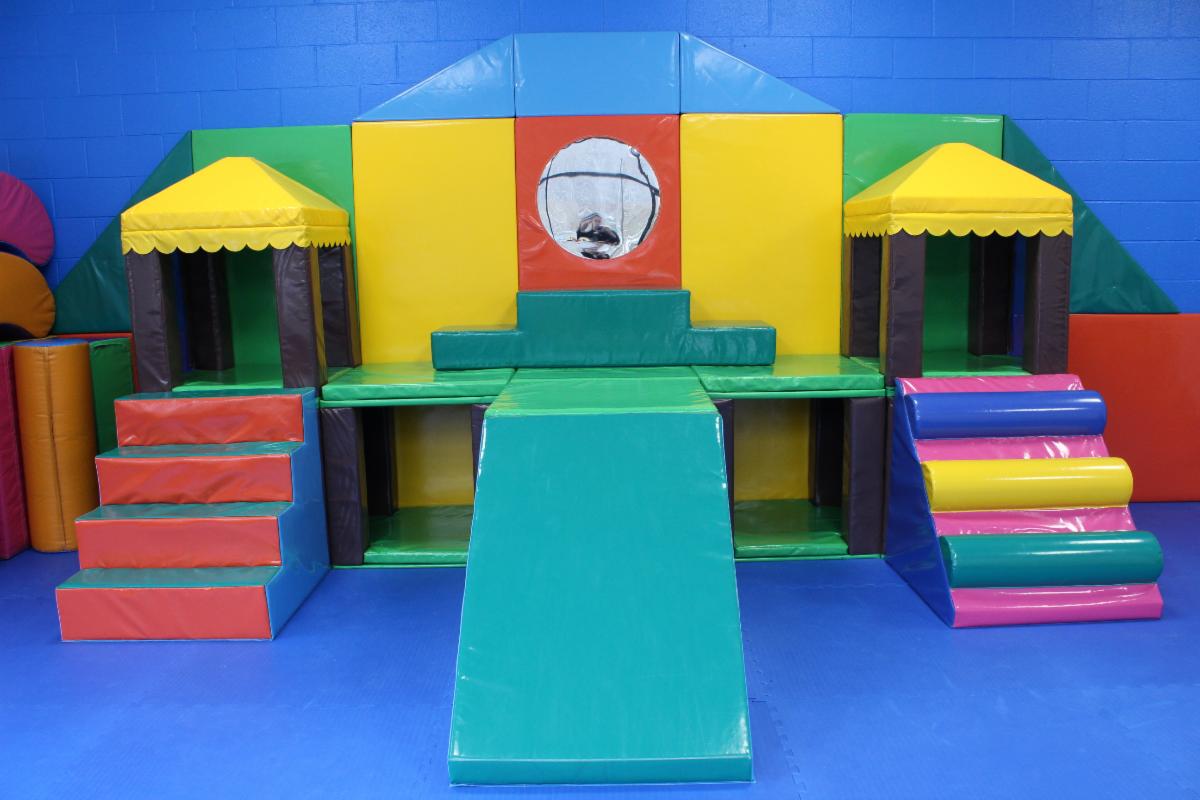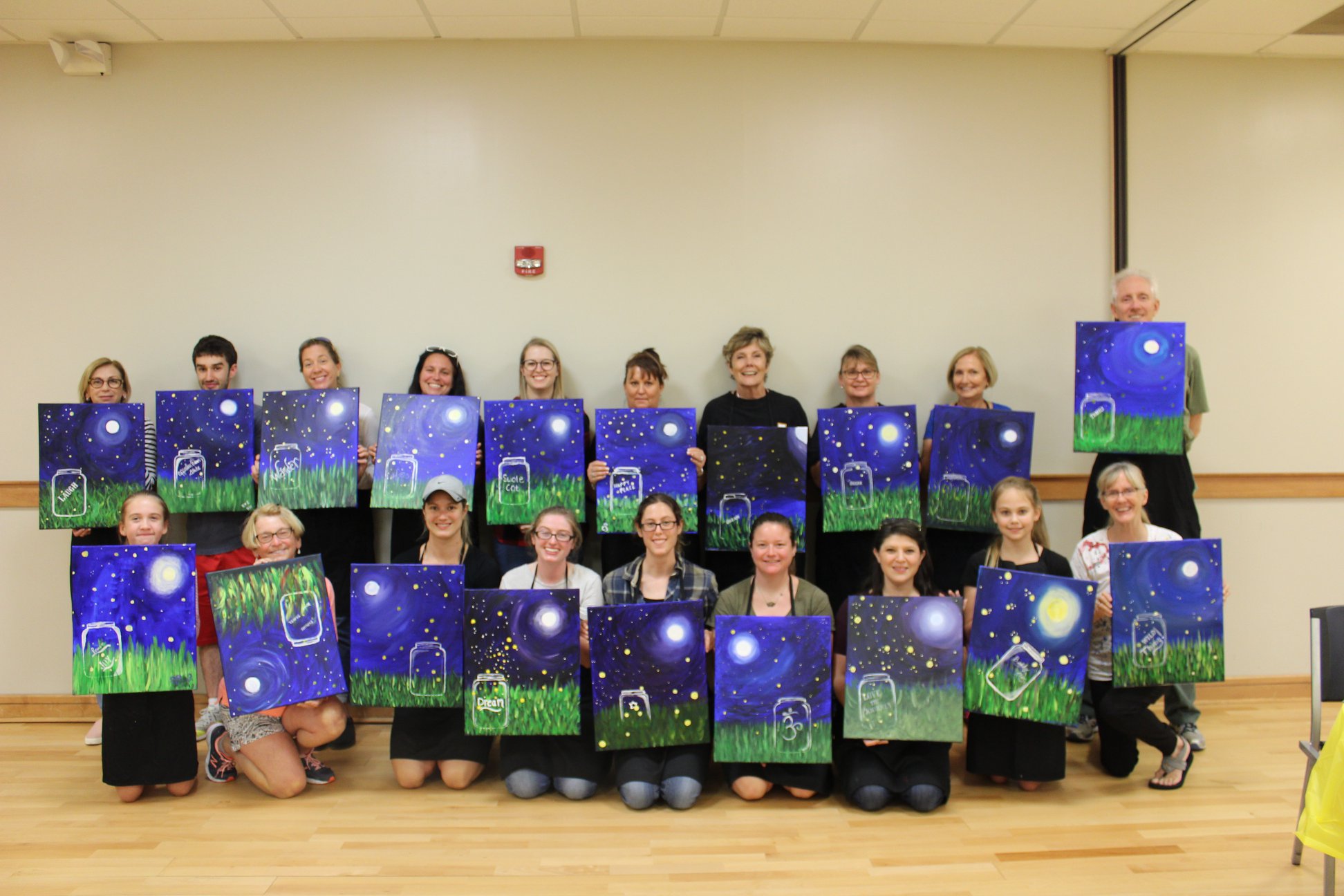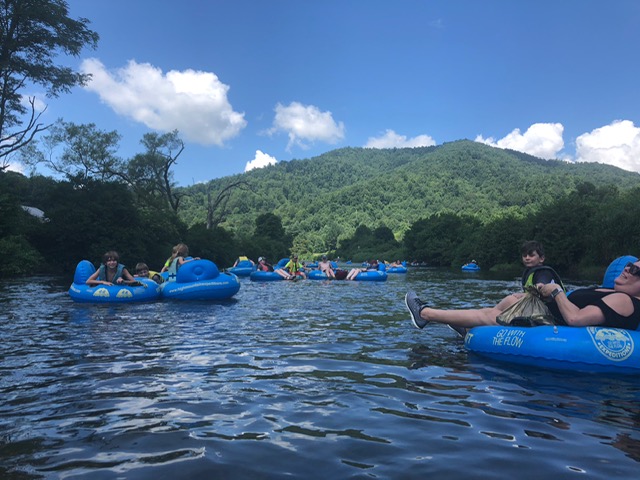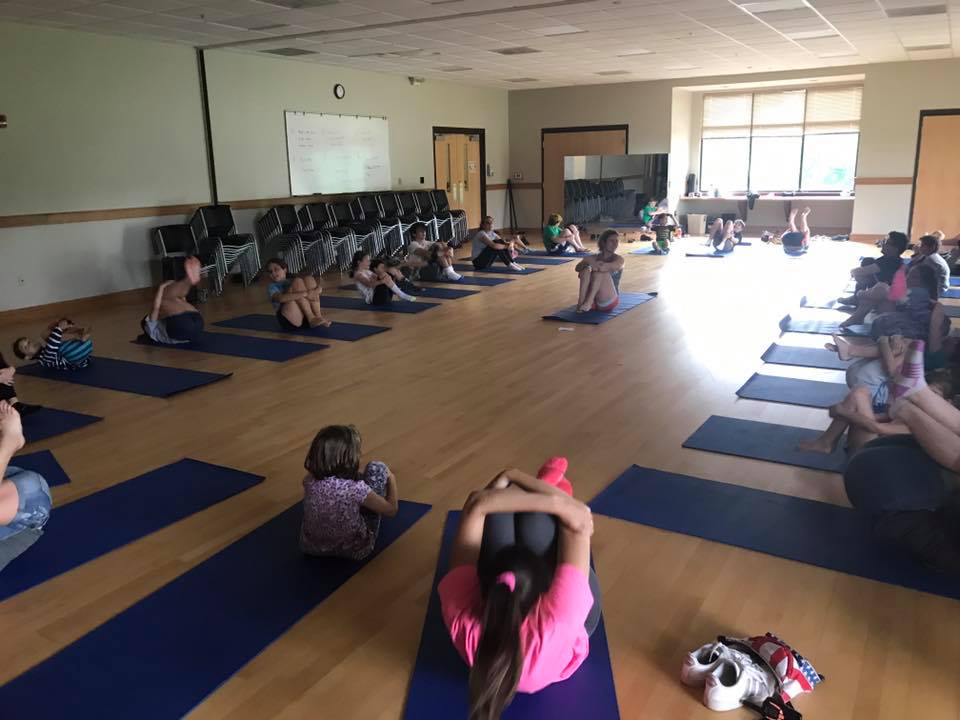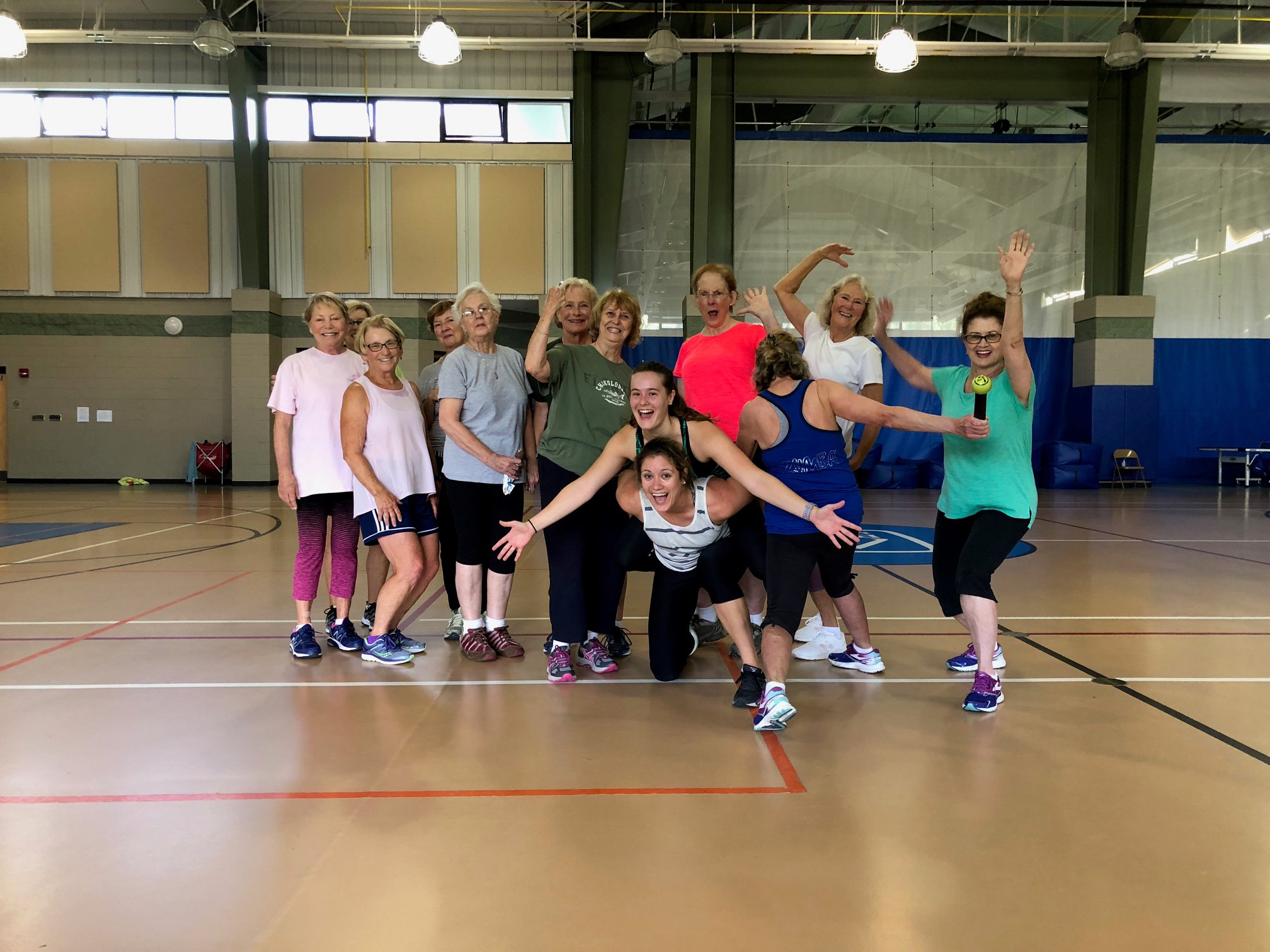 Announcements & News
Fall Festival! - Saturday October 8th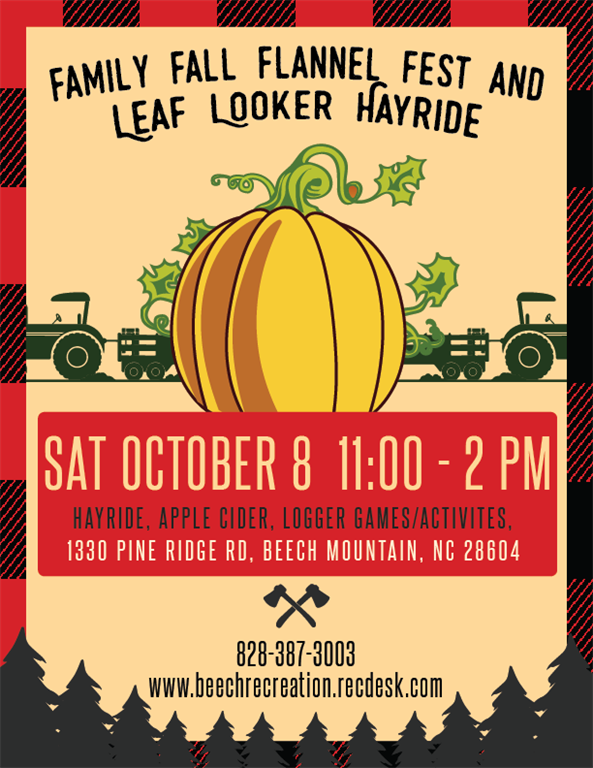 This years shenanigans is all things logger. Flannel fall fest is a free to attend public event here at Buckeye Recreation Center. Enjoy a wagon ride, logger themed games, and the logger obstacle fun run for the littles. 11AM-2PM
Pie Bake Off!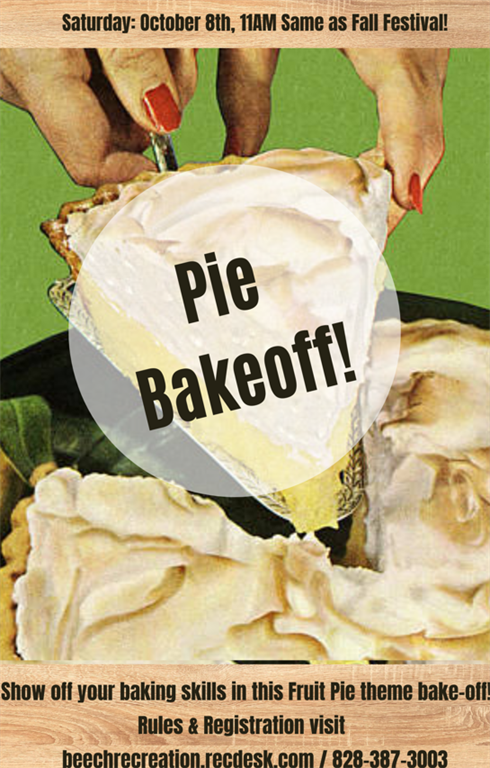 Did somebody say PIE? In addition to the Fall Festival, we are hosting the 1st Pie Bake off here at the Recreation Center. October 8th at 11AM, it will host the battle of Pies!
HAUNTED HARVEST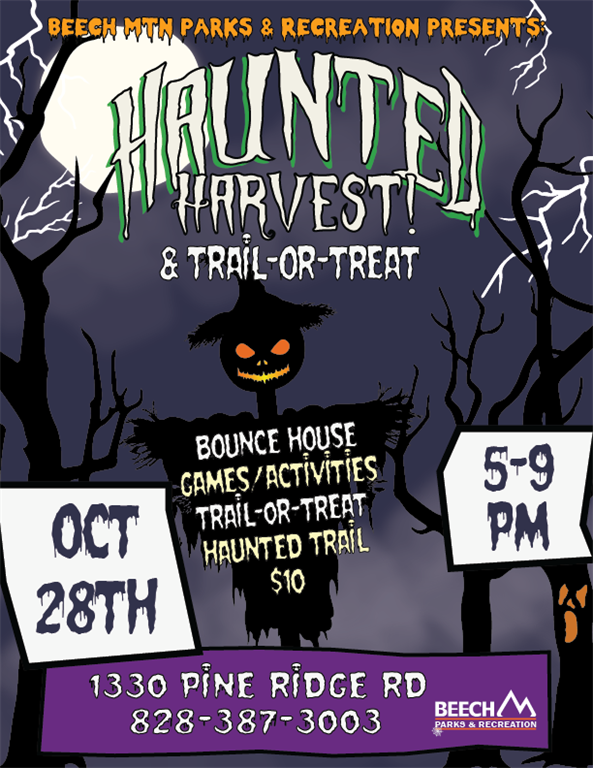 Folks have already been asking "What's the theme for this years Halloween???" Here we are folks! Beech Mountain Parks and Recreation Presents to you: HAUNTED HARVEST! OCTOBER 28TH
Fitness Schedule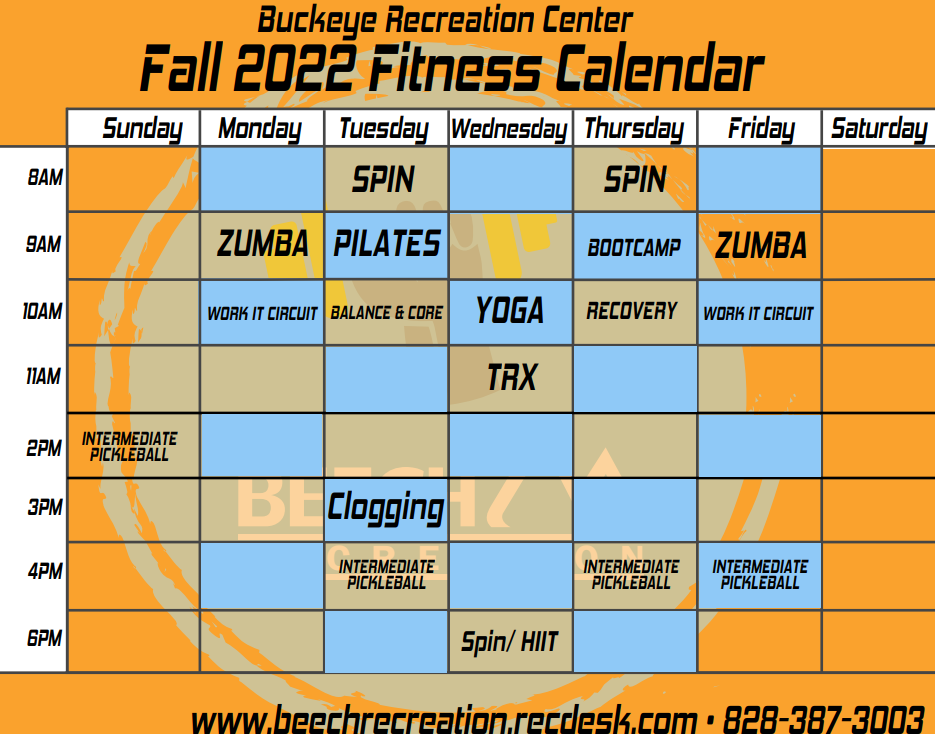 /RecDeskPortal/Portals/268/FAll FITNESS.pdf
Fall Clogging!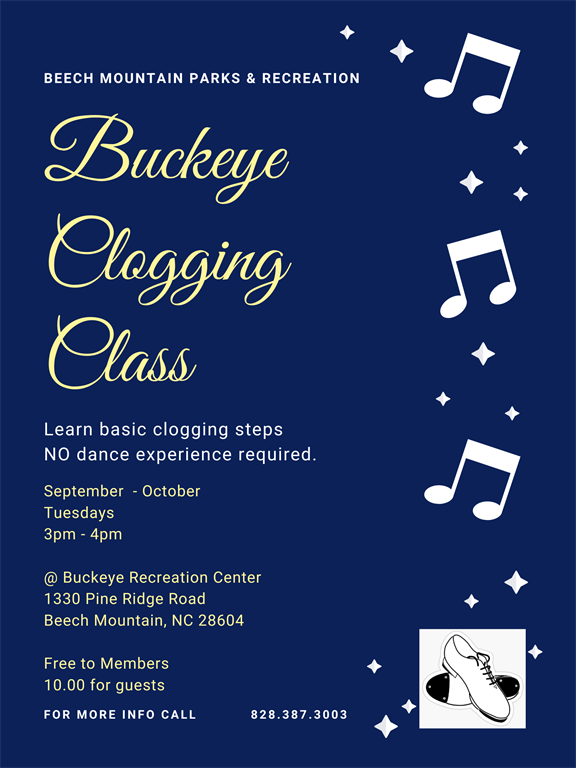 fall hikes - Thursday, September 8, 2022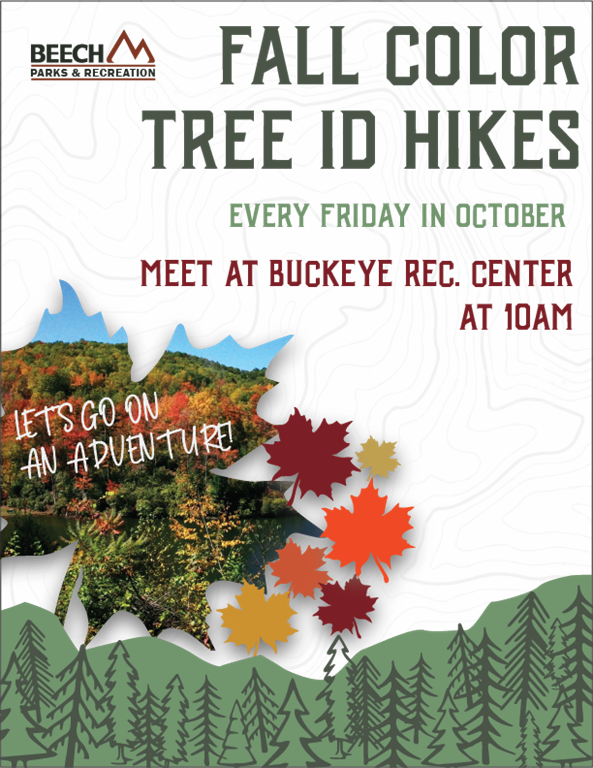 Craft Night! - Thursday, September 8, 2022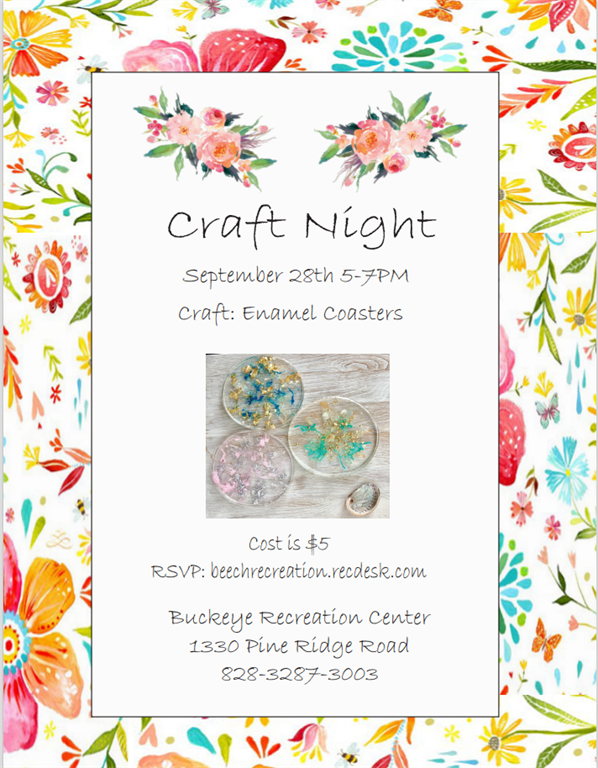 Craft Night takes on a new challenge! Join us on September 28th for Resin Coasters. Taking place at the Buckeye Recreation Center from 5-7PM. Light refreshments are provided. Cost is $5.
Chef Up!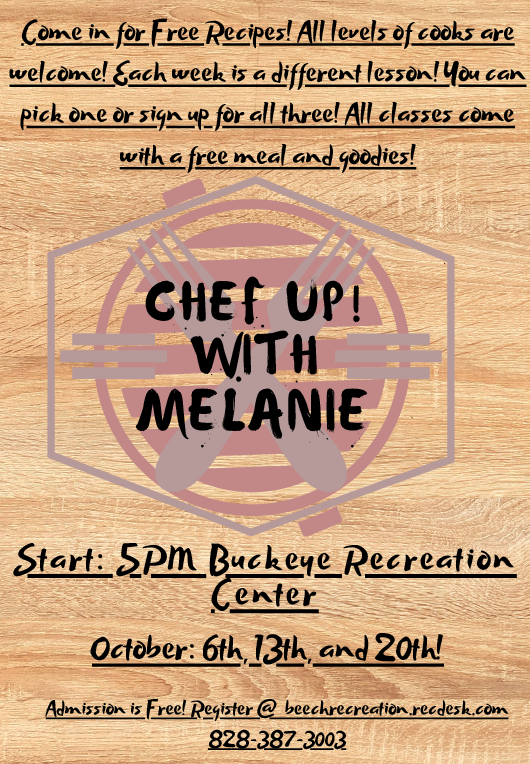 Want to impress your friends and family this holiday season? Trying to learn a new quick meal for the family? Perhaps you want to learn more about saving $ at the store. Chef up! is a FREE course to learn these three things. Show up for 1 or all 3! Each week has a different theme and recipe. No skills required. Attendance also includes the meal and some goodies! Buckeye Recreation Center 5pm! Thursdays October 6th, 13th, & 20th!
Coffee & Yoga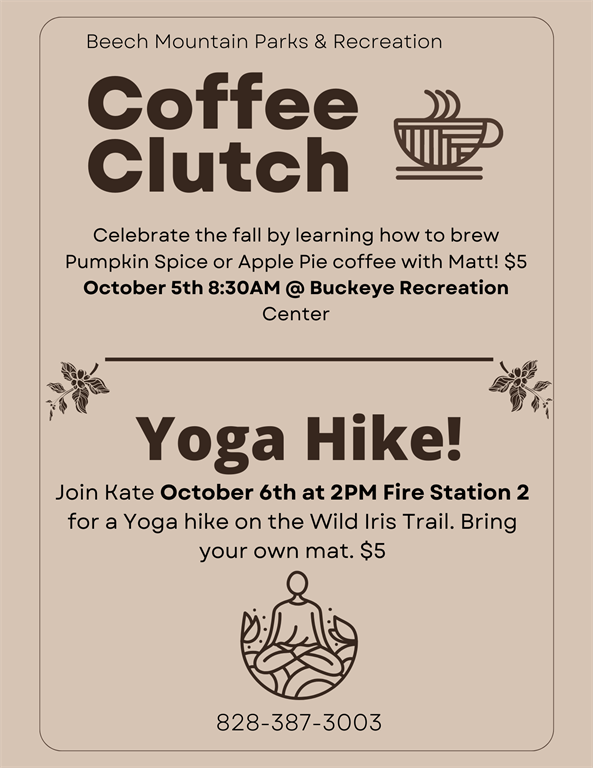 Two Events! One Flyer! Here's what we have going on.
October 5th: Coffee Clutch. Join coffee Guru Matt and make your own Pumpkin Spice or Apple Pie Coffee. Cost is $5 Register online!
October 6th: Yoga Hike! Join Kate as you traverse through the Wild Iris Trail and enjoy the sounds of Nature. Cost is $5. No need to rsvp to this event, just bring yo-self and a mat!
Sip n Paint 10/7/2022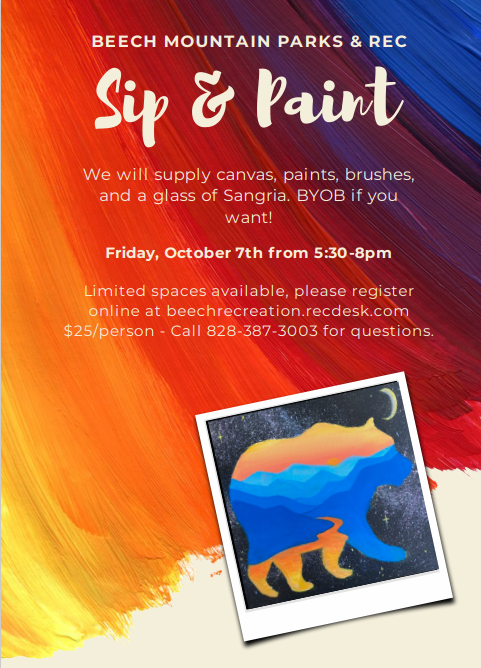 Wine Hay Ride 10/15/2022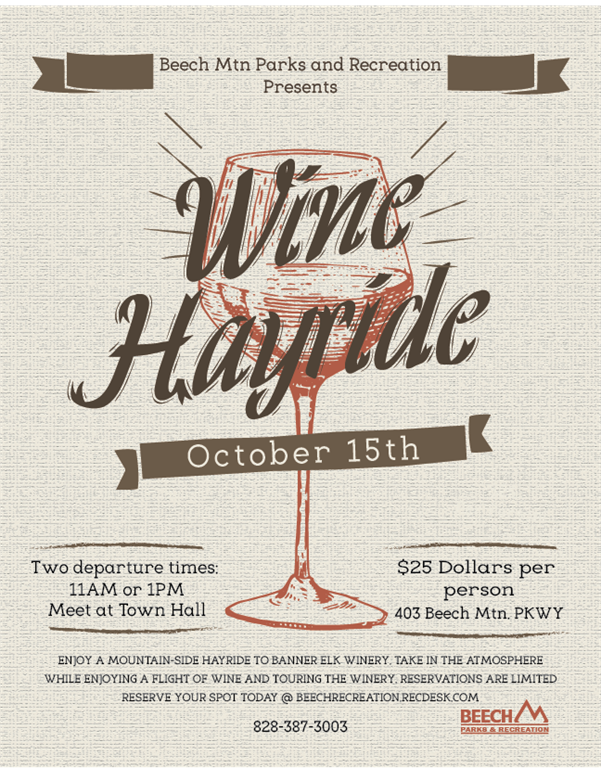 Two of your favorite things in one awesome package! Excellent views and wine. At 11 and 1 we will embark down the mountain to Banner Elk Winery. Enjoy a complimentary flight of wine and take in the scenary. We'll load back up and make our way up to the top of the mountain afterward. Plan ahead! Wooley Worm festival is also this weekend and we will leave promptly to make our reservation. Speaking of! sign up here, spots are limited:
Buckeye Rec Center - Beech Mtn Parks & Recreation (recdesk.com)
Pickleball Paddle Battle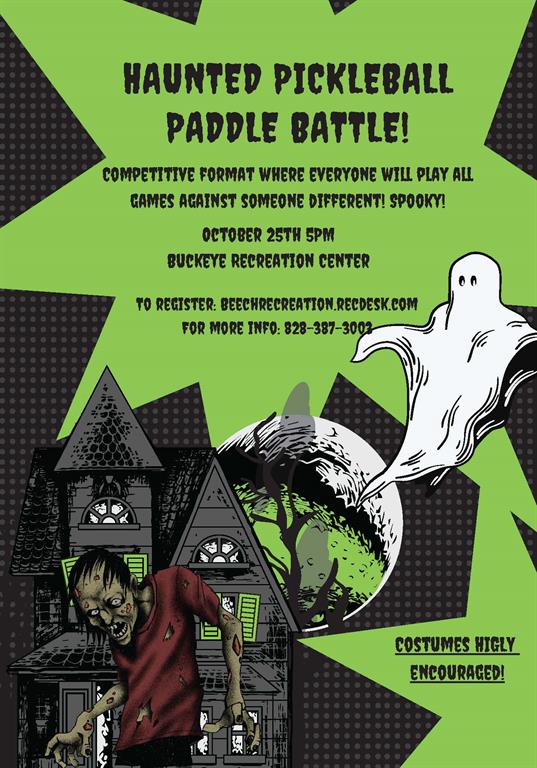 Halloween Trivia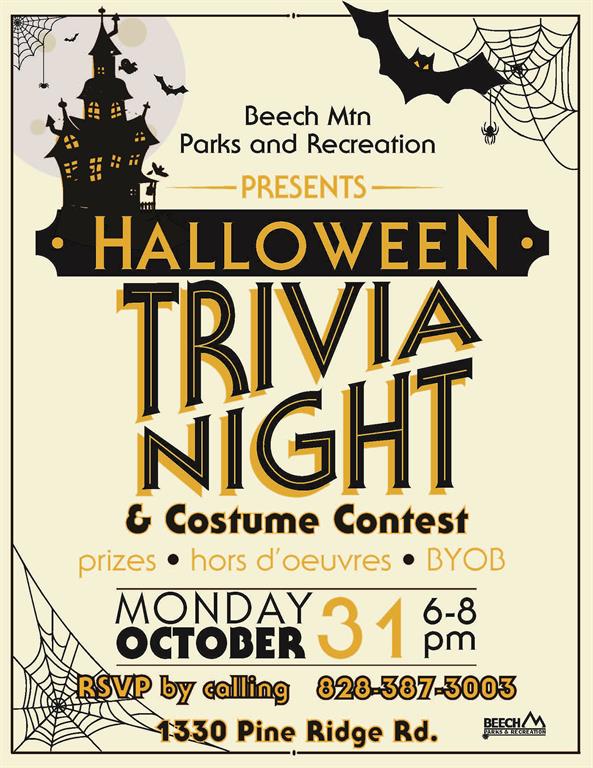 About Beech Mountain Parks & Recreation
Buckeye Lake Webcam