Businesses from Beech Mountain and surrounding areas have decorated wreaths with a value of at least
$50.00. Win a wreath by buying tickets and voting on your favorite one!
4. Be sure to designate in the "notes" section of your paypal which wreath your payment is for (1, 2, 3, 4, 5, or 6)
OR
Visit Buckeye to pay in person!
Drawing of each wreath will take place on December 12th, 2020 at 4pm at Beech Mountain Resort.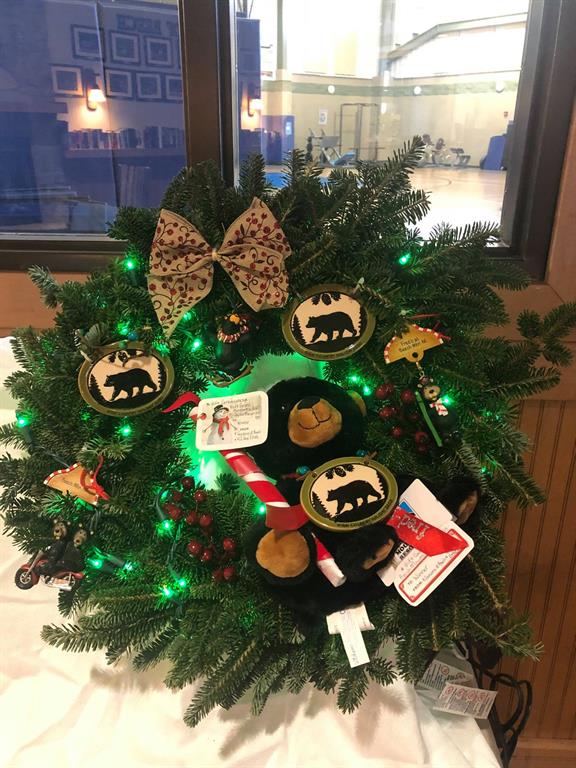 Wreath 1: Thank you 4 Seasons Hotel on Beech/ VCI Real Estate Services
for "A Very Beary Christmas" wreath.
Designed by Richard Harrison, the
wreath features the bears and gift certificates from Mi Jalisco Mexican Grill,
Fred's General Mercantile & Beech Mountain Resort.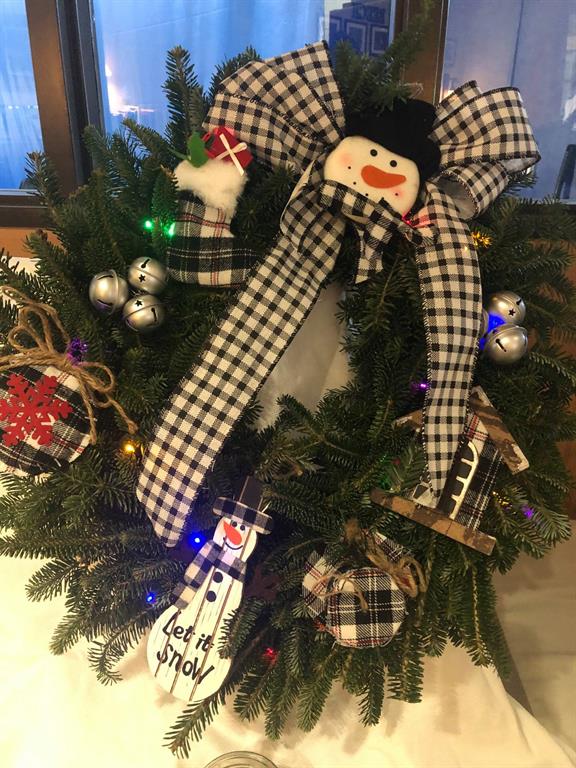 Wreath 2
:
from Beech Mountain Chamber of Commerce. This wreath
includes gift cards from some of the Chamber's Members. $10 gift certificates
to: Rascals Bar & Grille, Famous Brick Oven Pizza, Holy Smokes BBQ,
Fred's General Mercantile, and Alpen Inn.
Wreath 3:
Thank you Beech Mountain Historical Society for creating this
one of a kind wreath. Included with the wreath is a Book by local author,
Jerry Shinn "A Voice of His Time" and a $25 gift certificate to Fred's General Store.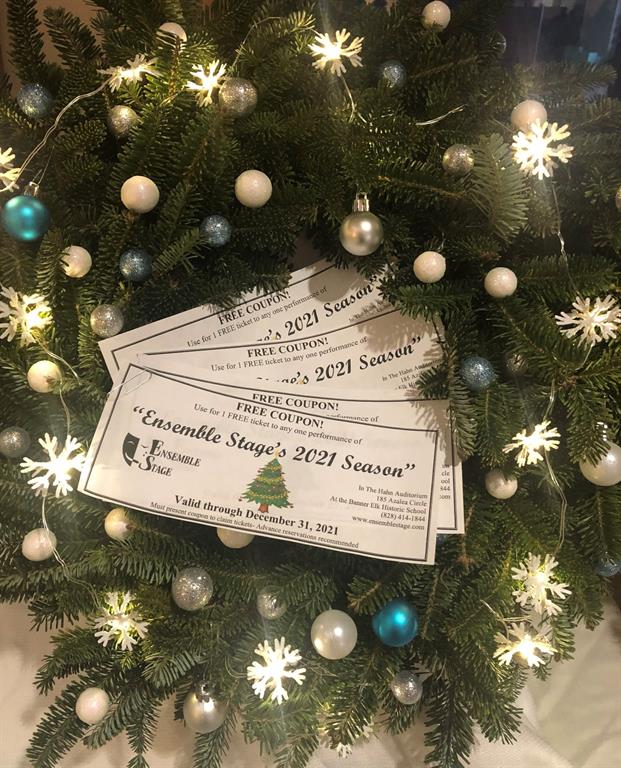 Wreath 4:
Wreath #4 is provided by Ensemble Stage, complete with 4 coupons
valid for any show through December 2021!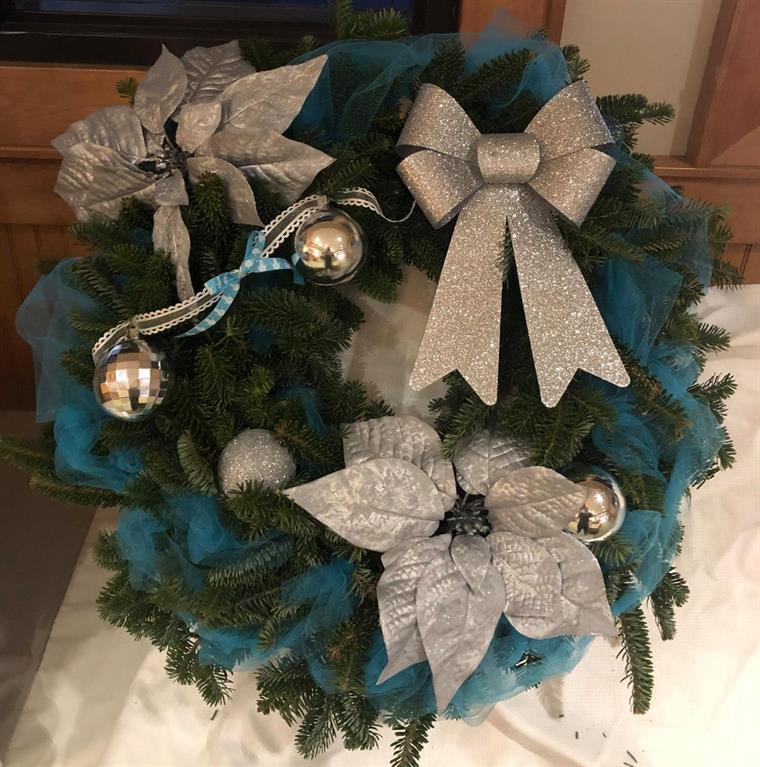 Wreath 6: Buckeye Recreation Center. We are offering a $75.00 gift card
that you can put towards your membership, summer camp or any other